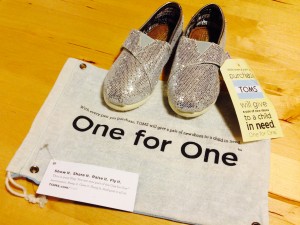 The advantages of price, availability, choice and convenience have made shoes one of the most purchased clothing items on the internet today. As with all online purchases there are plenty of things to be careful about too, and shoppers should read our general online shopping tips.
However, here's our five top tips for buying shoes online:
1. Get the shoe size right
Given that shoe sizes vary between manufacturers (and between countries) this really is just too easy to get wrong if you're not careful.  If you're not 100% sure, then the safest thing to do is take a measurement at home:
Trace an outline of both of your feet.
Measure from the bottom of the foot to the top, trying not to round up or down much.
Measure the width of your foot at the widest part of the foot.
Most online shoe companies provide a size chart. If they don't then you should head over to the manufacturer's site and check there. The chart should look something like the screenshot from Crocs posted on the left. Note how the size varies from country to country as well as foot length.
2. Do a price comparison once you've found your shoes


Once you've found the exact brand, colour and size shoe you want,  always check the prices on two other leading online shoe shops before committing to a purchase.
3. Check out the shipping charges and times
Just because one online retailer offers a cheaper headline price doesn't mean its end price will be cheaper. Some online retailers offer free shipping, others charge depending on the size of the order or the speed with which you require your shoes. Coupons are often available for free or discounted shipping. If you really need the shoes posted overnight, can it be done?
4. Buy only from reputable online stores with good customer service
When you hand over your hard-earned cash up-front to an online retailer, you want to know you can trust them. Do they have a contact phone number or online tracking for your delivery? If you want to return the shoes, what is their refund policy?
5. Keep your receipts and shipping information
If you do need to return the shoes, you will almost certainly need to provide your receipt and the paperwork which arrived with your shoes will usually have details on exactly what you need to do. Hold onto everything for at least a couple of weeks. Check out our reviews for Footsmart , shoes.com, and TOMS Shoes.