Most Americans will be familiar with JC Penney (or JCP as they're more commonly known). the American department store chain operating with over 1000 stores across all of the US states and Puerto Rico. While one of the largest department store chains in the country, JCP now have a large online presence, where they are able to leverage their massive buying power to deliver highly competitive prices online.
Product Range

Website

Shipping

Prices

Customer Service
Summary
JCP have successfully integrated their online portal with their bricks and mortar department stores, providing as close to a 'real-life' shopping experience as possible with their constant array of coupons and discounts.
At the same time, online customers should be reassured that JCP has not skimped on customer service or pricing for their online shop.
Background

The first JC Penney store was opened in 1902. While mainly operating through suburban shopping malls throughout the US,  in 1998 they opened their internet store which has since grown into one of the largest apparel and home furnishings retail sites on the net.
Online Product Range
As a Department Store, JC Penney naturally has an extensive product range, and for the most part, the same products are available online.  This means that you can shop JCP for everything from handbags to shoes to bed and linen and with a sometimes staggering choice.  For example, within women shoes, customers can choose from over 50 different brands.
Products and brands are not generally 'upscale' and JCP customers are very price conscious.
You can see a full list of JC Penney brands on their website at JCPenney.com
Note that stores also often house several leased departments such as Sephora, Seattle's Best Coffee, salons, optical centers, portrait studios, and jewellery repair that are not generally available online.
Recent Changes at JCP 
After a disasterous 17-month tenure by ousted former CEO Ron Johnson, JCP have spent the past year eliminating or trimming some high profile brands including its own JCP menswear, Joe Fresh clothes and some Martha Stewart-designed home furnishings.
Penney is also trying to get more out of its existing private brands by expanding them. For instance, it is looking into adding sportswear to its J. Farrar line of men's suits.
Under its Liz Claiborne brand, JCP have recently launched their own line of home goods, including towels and bedding.  These have replaced the Martha Stewart-designed "jcp Everyday" items that were supposed to bear her name.
Penney continues to sell Martha Stewart products in categories like dry foods, party items and window treatments.
Ordering Online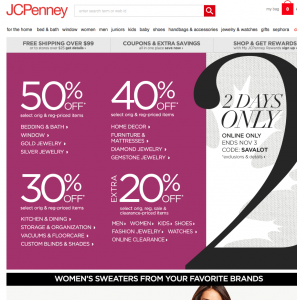 The website itself is well-designed and easy to use, with sale items listed on the front page along with the corresponding coupon code. The website offers special deals that are only available online.
Most products carry customer reviews – and some have hundreds – which is testament to JCP's strong customer base and engagement.
Shipping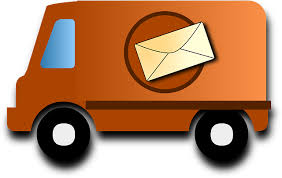 Within the US and territories, JCP offer free shipping to your home for orders over the rather large amount of $99. Alternatively, you can have your order shipped for free to a JCP store if the order is over $25. This is based on 4-7 day delivery for standard sized items.  There is no coupon required for this free shipping.
Smaller orders or faster delivery will incur charges. Check the website for details.
Outside the USA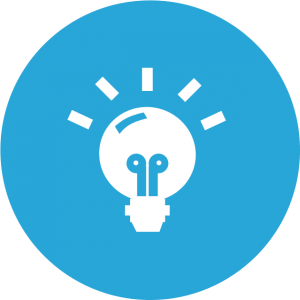 JCP ships to over 90 foreign countries and territories and operates in most currencies. On the top right corner of the site you'll see a flag (set to USA in the screenshot above). If you change this to your country it will also update the prices in the appropriate currency.
Naturally shipping prices vary depending on where you want the goods delivered. However, when you checkout, all appropriate fees, including customs, tax and shipping are displayed. This makes JCP a truly global online retailer.
Prices
When Johnson was CEO he tried to introduce "honesty in pricing" by eliminating all the constant sales that have been a trademark of JCP for decades. Clearly JCP had been putting their marked prices up, in order to be able to offer big discounts.
Given the spectacular failure of this "honesty" policy to attract and retain customers, JCP have reverted to the tried and tested discount and coupon model.
That means that savvy home shoppers, such as readers of this blog, should be able to track the latest coupons and deals etc to make sure they never pay full price – even if it's just a discount off an inflated full price.
As long as you're aware of what JCP is, you should have a good experience home shopping with them. While there are always customer complaints about this or that matter, JCP's record on customer service matters is superb.
Price comparison from 90 different countries is beyond the scope of stayhomeshopping, but I would suspect that JCP should be able to compete overseas especially with European online stores.
Shop JCPenney.com