Not having owned a pet myself since i was a young man, I was bemused to find out that pet insurance even existed.  My cat-loving friend Kate just scoffed at my incredulity – "We have health insurance for people, don't we? Do you know how much a vet costs?" 
I really had no idea, but as one of the writer's of this blog I could see a review coming. I was interested in what pet insurance was, what it costs and what the online purchase options are. So for a start, I sat down with Kate who'd been using pet insurance for years and asked her a few questions.
 SHS: What exactly is pet insurance ?
Kate : Basically, pet insurance covers your veterinary bills if your pet gets sick or injured. Just like human health insurance and car insurance, when you insure your pet you get piece of mind that you can afford to have your pet back on its feet and healthy again. Without insurance you risk massive bills or agonising decisions. I know others who have chosen to have their pet put down rather than treated because they didn't want or couldn't afford the bills. I could never do that.
SHS: Have you ever had to use your insurance?
Kate : Yes, I'm definitely a net-winner in terms of money outlaid – not that I think of these things in such ways. One of my cats Henry has had the extreme misfortune to have been hit by a car three times in the last seven years.  The total vet bills amounted to a catatonic $24k – of which I've only paid a whisker – $100 excess in each case. [SHS: apologies for the awful puns]
SHS: Do you think healthy pets need to be insured, or just sick pets and pets that are prone to illness?
Kate : If you wait until your pet is old and/or sick you're probably going to have to pay a higher premium. Besides, even the healthiest pet can become sick or suffer an injury.
SHS: True. The very last cat I owned when I was a 20 year old student got cancer – and it was only a kitten of about three months or so.  
Kate : Did YOU have insurance?
SHS: No. I had it put down. I couldn't afford the chemotherapy. So how much does pet insurance cost? What things do you need to make sure are covered?
Kate : The cost will depend on a few different things like the type and number of pets, their age etc. Most insurance companies also have multiple policy levels that cover and exclude different things. I've seen some really basic insurance as low as $10 per month but all the exclusions made it seem hardly worth it.  What you really need to cover is catastrophic injury requiring surgery and chronic illness with long-term expensive medication. 
My premium for Henry is now about $265/year with Petplan. It increased quite a lot following each whopping claim! But where the  bejesus would both Henry and I be now without having made such a shrewd investment – I dread to think .. Paws for thought indeed… Pawsibly the best  (hip-) joint decision Henry and I have ever made! [SHS: who would've thought the puns could get worse?]
SHS: Thanks Kate. That was pawesome.(sorry)
————————————————————————————————————————-
Checklist for purchasing pet insurance.
Benefits
What is the percentage payout of costs, the annual benefit limit and the excess payable on claims? Can the excess be waived?
Exclusions
What, if any,  are the exclusions? Are pre-existing conditions covered? Is there a maximum age for cover? Is there a waiting period and can it be waived?
Discounts
Are there discounts for multiple pets? Or for booking online?
Added Features
Are there any extra features such as cover for advertising/reward costs if your pet is lost or stolen?
Do they keep charging you if your pet dies?
Seriously. See the video below re a case from Australia where a dog-owner was forced to keep paying premiums on her pet insurance after her dog had passed away. Thankfully the Insurer has now agreed to cease this ridiculous practice, but it' something to keep an eye on.
Here's a list of some Pet Insurers in your country:
USA
Pet Premium are one of the major insurers in the USA and offer flexible plans and options to suit different needs – all at competitive prices. They offer a 30-day money back guarantee.

Trupanion is another major US pet insurer. They offer "one simple plan" that is extensive. The premium will depend on things such as your pet's breed, age, gender and the local veterinary costs.
Canada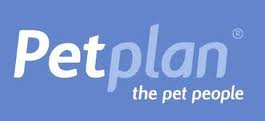 Petplan Canada is the Canadian branch of the world's largest pet insurer.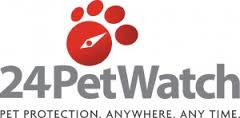 In addition to insurance 24PetWatch offer a "lost pet recovery service". They also operate in the USA.
UK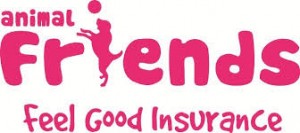 Animal Friends pride themselves an an "ethical" pet insurer and back it up with considerable donations to animal charities.
Churchill are a large insurance company that insure houses, cars, life etc in addition to pets. They offer a 20% discount for insuring online.
Australia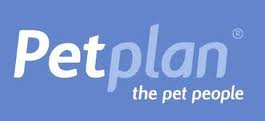 Petplan Australia is the Australian branch of the world's largest pet insurer.

As the insurance wing of the RSPCA a large part of your premiums helps support other animals in Australia.