The prospect of working from home has gained credibility over the years.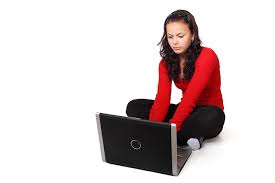 Home offices can now compete with small commercial businesses and save on rent in the process. Faxes, high speed internet connections, dedicated home telephone lines, and cell phones help to make a home-based business a reality. 
And the benefits can be enormous. Apart from the lower overheads of working from home there are potential huge time savings, allowing for better work-life balance. Saving two hours a day in travel time to and from work is a starting point.
There are, of course, many challenges too.
Managing your home-life balance can be one of the most difficult things to do when your home is your workplace. There are so many distractions at home that can prevent you from working efficiently. In addition, friends and family may not properly respect your workplace. It can be difficult to tell visitors to your house, that sorry, you don't have time for a cup of coffee and a chat because you're working.
Overcoming these challenges is one of the keys to being successful.
Even though home businesses have been around forever, since the advent of the internet work-from-home opportunities have exploded. There are now an estimated 214 million people worldwide engaged in some kind of internet-based home business.
Whether you already have a home business and are looking at ways to market it online, searching for new ideas for a home business or just wanting to know what it's all about, we hope you find something of use here at stayhomeshopping.com.
[news_bar style="1″ color="" feature_text="Ideas%20for%20Home%20Businesses" main_text="Here's a few tips to get you started"][/news_bar]
[news_bar style="1″ color="" feature_text="Affiliate%20Marketing" main_text="find%20out%20how%20it%20works%20and%20how%20you%20can%20make%20money"][/news_bar]
[news_bar style="1″ color="" feature_text="Make%20Money%20Writing%20Reviews" main_text="find%20out%20how"][/news_bar]