There was a time when Reebok really were cool.
Back in the 1980's, Reebok dominated the sneaker market, leading the US market for three years in a row from 1987-89. The 1980's was bookended by innovations with the 1982 release of the Reebok Freestyle aerobics shoe – the first athletic shoe designed for women and the 1989 Reebok Pump – a line of inflatable professional athletic shoes.
Once the 1990's came along, Reebok slipped behind Nike and never properly recovered – ultimately being bought out by Adidas in 2006 for $3.8 billion. Reebok has retained its original branding and still operates largely independently of its parent company.
Although they've slipped behind their competitors, Reebok continues to provide quality innovative products and their direct online business is a pleasure to deal with.  As always, when dealing with the online portals of manufacturers, savvy home shoppers are advised to compare the prices of the same product on offer from retail stores.
Product Line

Website

Shipping

Customer Service & Refunds
Summary
An easy to use and practical website, coupled with cheap/free shipping and a reasonable return policy, make Reebok.com a pleasure to deal with. Shoppers should compare prices direct from the manufacturer with prices from other retailers selling the same product.
Product
Reebok designs, manufactures, distributes and sells sport and fitness apparel, footwear and accessories and is an active sponsor of professional athletes and teams. Reebok has always considered itself to be at the forefront of innovation. On their website they claim that they are " committed to designing products and marketing programs that reflect creativity and the desire to constantly challenge the status quo."
Their shoes include well-known product lines such as the Nano, Z Pump and Zig. Reebok have also partnered with Les Mills and CrossFit to produce a range of fitness apparel and footwear.
In 2015, English actor Ashley Madekwe began an advertising campaign as the face of Reebok.
Website
Reebok.com is a well designed and easy to to use website. Categories for products are separated into Mens, Womens, Kids, Fitness (training, running, walking etc) and Classic. There is also a "Design Your Own" section (aka Your Reebok) which is pretty cool.  Your own designs will take 3-5 weeks to be made and distributed.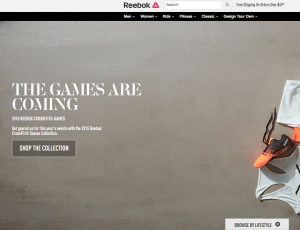 Loyalty Program
There is no Reebok loyalty program per se , however subscribers to the Reebok email list will receive access to discount coupons, including an initial 15% discount.
Shipping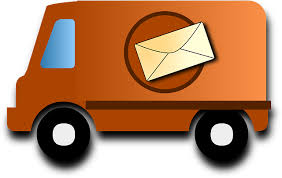 Standard delivery is  only $5 within the USA with free shipping on all orders kicking in at a respectable $49. Higher prices for expedited delivery apply.
Outside the US
Reebok ships internationally through orders made on international  sites. International visitors will have the Reebok site automatically redirect to their own local site for Reebok, where shipping prices vary.
Reebok Canada can be found at reebok.ca.
Customer Service & Refunds
Reebok offer a 30-day money back guarantee with free return shipping. Online they are unable to exchange – so you will need to get your refund and then re-order. Refunds can be organized online. Note that "Your Reebok" shoes are non-refundable as they are custom designed.
Getting the Best Price
As is so often the case, buying direct from the manufacturer does not always represent the best deal. Even though we really like reebok.com – including the flexibility and service you receive, the savvy stay at home shopper should carefully consider the best deals available for the same product on other online stores – including  eBay and Amazon.


Featured Image credit:
Rose Carson / Shutterstock.com