The makers of the world's first ever basketball shoe, Converse, have had a turnaround in their business since their narrow escape from insolvency in 2001.  Since being bought out by Nike , Converse have repositioned their brand with clever marketing and, backed by their parent company Nike, greatly expanded their retail presence.
Products

Website

Shipping

Customer Service & Refunds
Summary
Quality products from an iconic American retailer don't disappoint online.
Wearing Converse as a sneaker – and not just on the basketball court – is now, well, dare i say it… hip. Converse has also become a fashionable shoe of choice for many celebrities including Drew Barrymore, Demi Lovato, and Kristen Stewart, who wore them on the red carpet.
Check out their latest advertising campaign for their Chuck Taylor All Stars.
Products
Converse is a shoe company manufacturing, distributing and retailing sportswear and lifestyle brand footwear. Since their acquisition by Nike, Converse have also extended their product line to apparel and accessories.
Converse manufacture its shoes under the brand names One Star, Chuck Taylor All-Star and Jack Purcell. The Chuck Taylor All Star is an iconic American shoe, the most popular basketball boot ever sold, though the shoes have been sold as 'casual footwear" since the 1970's.
Website
Converse.com attracts around 1.5 million monthly visitors, placing it well-behind its parent company Nike's online store, but comparable to rivals Reebok and Puma. It's a well-designed, easy to use site, with very few frills. There is a "customize" section for designing your own shoe, but no product reviews.
Converse shoes are also being sold online through a myriad of other online shoe stores. Savvy stay at home shoppers are well advised to compare the price from online stores like eBay  Amazon and Road Runner Sports.
Loyalty Program
There is no loyalty program per se. However if you sign up for an account, you will receive a range of benefits including free return shipping, express checkpoint and seasonal discounts and promotions.
Shipping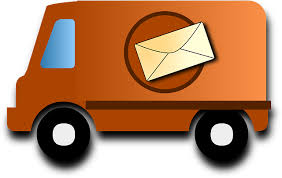 Standard ground shipping within the US is a flat rate of $5.95 with increased costs for faster delivery.  Sales and coupons may be available from time to time that offer free shipping but there is no "free shipping" minimum spend offer. International customers are directed to their local Converse site to make purchases as Converse will not ship outside the US.
Customer Service and Refunds
Converse accept returns and exchanges within 30 days for unworn merchandise, along with receipt and original packaging.  "Free returns" are provided to registered customers (only) but the original shipping price (e.g. $5.95 for standard shipping) will be deducted from the refund.