With retail stores all over Canada, Canada's largest retailer of sporting clothing and sports equipment, Sport Chek, has established a successful online component to its business, providing flexibility for shoppers and the company itself.
sportchek.ca
Products

Website

Loyalty Program

Shipping

Customer Service and refunds
Summary
The online option for Canada's largest sporting goods chain is a welcome addition for Canadian online shoppers.
Background
Sports Chek's parent company FGL Sports Ltd operates under various banners including National Sports, Atmosphere, Intersport and others. PGL Sports accounts for 16.4% of the Canadian sporting goods market, with revenue exceeding $1 billion. In 2011 PGL Sports was bought out by Canadian Tire.
Products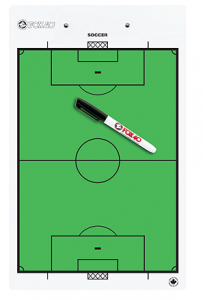 Sport Chek offer footwear, apparel and outer wear from leading brands including Kelly Hansen, The North Face, New Balance, Nike, Adidas, Bauer, CCM, Reebok, Columbia, Under Armour and more. They also retail sporting equipment from Hockey skates to tennis racquets to soccer goal keep gloves.
Within the equipment section of the site are also things like "soccer coaching boards"(see right)  , squeeze bottles and wristbands.
Website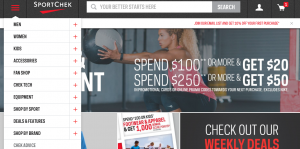 sportchek.ca attracts around 800,000 visitors per month.
On visiting the site for this review , we found the lack of clarity around shipping costs a little disconcerting (see shipping below), and thought the refunds policy a little poorly worded. In both instances we had to contact Sportchek to seek clarification. The home page itself is a kind of menagerie of banners and deals, which was a little confusing.
However once we hit the menu icon, the site became easy to navigate, allowing sport chek to showcase their extensive inventory.  You can search by brand or by sport in addition to the usual mens/womens footwear etc
The site also features customer reviews and product close-ups.
Loyalty Program
There is no loyalty program but those joining the mailing list will receive a 10% discount off their first order.
Shipping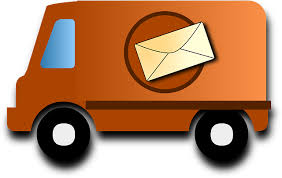 At the time of this review, Sport Chek were offering free shipping up to the value of $15. There is no minimum order requirement.
If shipping costs exceed $15, you only pay the difference. The offer only applies to 'select' items via standard shipping.
Express shipping is available at extra cost.
We had difficulty trying to find detailed information on  Sport Chek's shipping costs outside of the above promotion. It seems the only way to find out the costs is to go through the checkout process. Presumably Sport Chek are hoping, by that stage, you will go ahead with the sale anyway.  This opaqueness is the reason we are marking their shipping rating down from what would otherwise be regarded as excellent.
Note that Sport Chek will only ship goods within Canada.
Customer Service & Refunds
Sport check offer a 60 day return policy.  Items must be  "unused/unworn, in original product packaging, and with all paperwork, parts and accessories to ensure credit."
Return shipping is at the customer's expense and refunds do not apply for original shipping, gift wrapping and other expenses.
Items purchased online can be returned to a retail store for refund unless the item is marked as available online only.