Best Buy Co., Inc. is an American multinational consumer electronics corporation headquartered in Richfield, Minnesota.  With stores all around the US, Canada and Mexico, Best Buy is able to leverage its massive buying power to deliver its products online as competitively priced as its bricks and mortar stores are renowned.
Best Buy
Products

Website

Loyalty Program

Shipping

Returns
Summary
bestbuy.com is an effective, easy to use website catering for a huge inventory of discounted consumer electronics.
Products
Best Buy retails consumer electronics at highly competitive prices.Products include all well-known brands of electronics, cell phones, televisions, video games, computers and tablets.
In the US, they operate under multiple brands in addition to Best Buy, including Best Buy Mobile, Geek Squad, Magnolia Audio Video and Pacific Sales.
With Best Buys Price Match Guarantee, they set the price benchmark for savvy stay home shoppers and should always be amongst the first online stores to start your price comparisons.
Website

bestbuy.com attracts a whopping 60 million or so visitors per month, placing it as the largest US website for consumer electronics and in the top three for the world. It is ranked by similarweb and Alexa as one of the top 500 visited websites in the world.
The site is easy to use. Products can be first quickly searched by category/type or by brand or by using the search button. Once you've narrowed your search to something as broad as say, flat screen TVs, there are then a myriad of options to help you find what you're looking for. In the example of flat-screen TVs, shoppers can search by TV type, screen size, features, brand, price range, customer rating, refresh rate, resolution, condition and inputs/outputs as well as by current offers eg free shipping.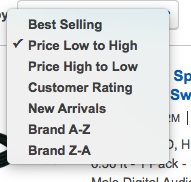 Once you've narrowed your search down , you can then sort by price, customer rating, arrival or brand.
There is a lot of information available on each product including specifications, available accessories and customer reviews.
It is not the most attractive website that Stay Home Shopping has reviewed, and nor does it have any wiz-bang features that stand out. However the site is comprehensive, flexible and easy to follow, making it a pleasure to use.
Loyalty program
My Best Buy is the loyalty program for Best Buy. Membership is free.
At the standard or opening membership rate, members will earn 1 point per $1 spent, with 250 points qualifying the member for a $5 voucher. This represents a handy, if modest, effective cash-back of 2%. Other benefits include access to special, though unspecified, access to sales and promotions.
Higher tiers of membership offer greater benefits.
If you spend $1500 in a calendar year you will be upgraded to elite status where you will receive a 10% point bonus (effective cash back 2.2%), an extended returns deadline (30 days instead of 15), no minimum requirement for free shipping and elite access to promotions.
The top tier, elite plus, kicks in after spending $3500. elite plus members earn a 25% points bonus (effective cash back of 2.5%), a further extended returns deadline (45 days), access to elite plus promotions and, most impressively, offer free expedited shipping.
Tier membership will last until the end of February of the year following the calendar year with which you qualified. For example, if you reached elite status in June, you would remain (at least) elite not just for the remainder of that year, but for all of the following year and until February the year after.
Shipping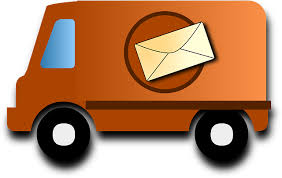 Best Buy offer free shipping within the US for all orders over $35. Given that most consumer electronics cost more than this, we think that's a pretty good deal. As always there are some exclusions, and expedited delivery will cost more.
Best Buy also offer in-store or warehouse pick ups (in as little as 45 minutes).
Best Buy does not ship internationally, however international customers can have goods shipped to a US store for pick-up by any designated person. International credit cards are accepted.
Customer Service and Returns
Returns can be made up to 15 days after purchase at any store or by mail (at customer's expense). Extended return periods apply to elite and elite plus members (see above).  There are different rules for certain products. In particular, shoppers should pay attention when they purchase a 'marketplace' item, which is something sold by a third party through the Best Buy website. These items will have separate returns policies.