Products

Website

Shipping

Loyalty Program

Returns
Summary
Eastbay started as a mail order / catalog business and have successfully transferred into online sales, providing quality products at competitive prices.
Products
Eastbay retails athletic footwear, apparel and sports equipment through mail order. They sell most major brands as well as a range of their own in-house branded apparel.
Website
Eastbay.com is slick, easy to use and with all the standard features that good online portals have; including product picture zooms and extensive customer reviews. We really liked their checkout page which made all the costs and other details clear – including a drop-down box for shipping costs. We thought some of the explanations of their return and shipping policies was a little clumsy in their terms and conditions, but still rate their site highly.
Shipping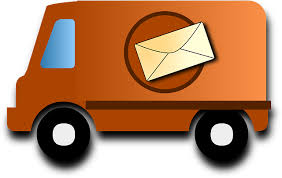 Orders of $75 or more will receive free standard shipping, with expedited shipping at extra cost.
Loyalty members receive free shipping with no minimum order (see below).
Eastbay ships worldwide with particularly good deals for Canada.
Loyalty Program
The Eastbay Loyalty Club is a paid loyalty club with increasing benefits dependant on the level of your subscription. All subscribers receive the East bay catalog, but given that the catalog is free anyway, offering this as a benefit of membership is a touch disingenuous.
Silver membership costs $9.99 with its main benefit the provision of free standard shipping on all orders without minimum purchase.
Gold membership costs $19.99 and includes free 3 day shipping, and a 25% discount off the next order
Platinum membership costs $39.99 – with free 2 day shipping, 25% discount off the next order and free return shipping.
It should be fairly easy to calculate whether joining the Loyalty Program is value for money or not.
The value of silver membership is problematic given that free shipping is offered for all orders of $75 or more and there are often promotions and discounts which lower this threshold.
For those wanting to make larger purchases, and not in any particular hurry, joining Gold membership offers the best value.
[feature_box style="1″ only_advanced="There%20are%20no%20title%20options%20for%20the%20choosen%20style" alignment="center"]
Let's say you want to purchase a pair of Jordan Retro 7s basketball shoes which sell for $189.99. First, join the Gold Loyalty Program for $19.99. Then, order something cheap which you might also want – say, an Evapor Sleeveless Compression Top for $11.99 – and have that delivered free within 3 days. By the time you get it, you'll have received your 25% discount voucher and can apply it to the basketball shoes – which are sent separately and for free.
TOTAL COST:
$19.99 (membership) + $11.99 compression top + $142.49 (shoes with discount) = $174.47.
That's a saving of $15.52 PLUS you get a free compression top.
[/feature_box]
Returns


Eastbay provide a "Fit Promise Guarantee" which sates that "we promise the item(s) you order will fit right the first time or we'll exchange it for another size or give you a refund."
A refund will be provided up to 90 days (as long as the goods are in in-store condition), and a gift card or exchange after 90 days (up to one year).
Customers, (except Platinum members) are expected to pay all shipping costs unless the return is because of faulty/damaged goods or the wrong order or some other issue that is properly the responsibility of Eastbay.